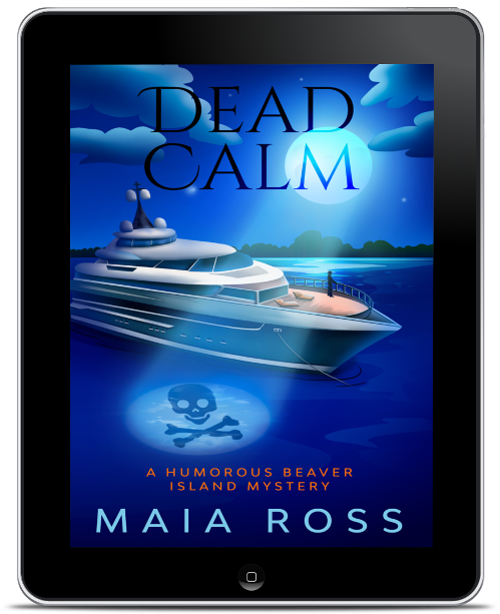 DEAD CALM...
When a beloved local tennis pro is murdered, everyone in the Beaver Island community is a suspect. Was it another tennis pro trying to take his job, a disgruntled client, or some other hidden enemy?
After a tractor goes berzerk at the ground-breaking for an upscale new condo site, the engineer in charge reaches out to Violet for help, but they miss their connection. And as Violet's vacation steams ahead, she toys with learning to captain a boat while Irma toys with getting closer with a dangerous ex-nemesis. Hoping to help her struggling company's bottom line, Violet enters a charity poker tournament on a luxurious yacht—with Irma along for the ride—but she might have signed them up for more than they bargained for.

With her trusty canine sidekick Mr. Pugglesworth and intrepid (but nauseous) nerd Violet Blackheart, retired British intelligence agent Irma Abercrombie sets out to find a killer.
Irma's trying to conquer the world.

Violet's just trying to conquer her vertigo.